Dr. Coury Staadecker
Serving Newport Beach, CA
1441 Avocado Avenue Ste 405
Newport Beach, CA 92660
About The Team
Elizabeth
Office Manager, Treatment Coordinator and Surgical Assistant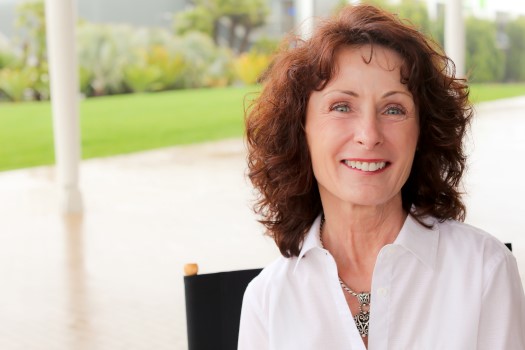 Liz is a knowledgeable and skilled professional with over 20 years of dental experience in the field of periodontics. She has had the opportunity to work on both the clinical and administrative sides throughout her accomplished career.
Thoroughly understanding the apprehension felt by some patients about their dental visits, Liz has the uncanny ability to put them at ease, while always striving to make their experience a pleasant one. Her follow-up and post-surgical availability to patients is unparalleled.
Liz enjoys spending her free time with her children and grandchildren.
---
Magdalena, RDA
Lead Surgical Assistant and Implant Coordinator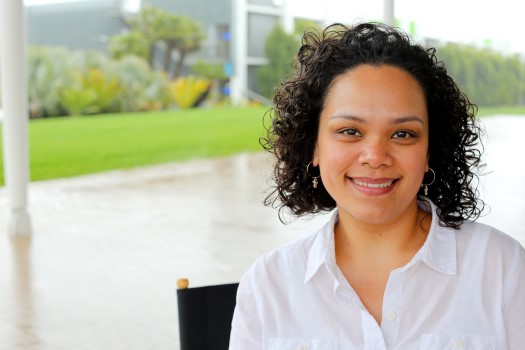 Maggie, Surgical Assistant, Newport Beach Periodontics
Maggie has enjoyed working as a Registered Dental Assistant since 2004. She received her training from Cypress College and has been a part of Dr. Staadecker's team since that time. She assists the doctors during all surgical procedures as well as helping patients through their post-operative care.
With a proud Guamanian heritage, Maggie was born in Northern California but has resided in Southern California for over fifteen years. She is happily married. She and her family understand honor and respect for every individual and this perspective is evident in her role as a Surgical Assistant.
Maggie enjoys hiking and fishing with her husband and three dogs.
---
Karen, RDH
Registered Dental Hygienist
Karen graduated from the USC in 1976 with a B.S. in Dental Hygiene then continued her training at Loma Linda to expand her clinical services and expertise. She has dedicated herself to her patients and their maintenance of oral health in our office for over 30 years!
In addition to spending time with her husband and two daughters, Karen enjoys gardening, cooking, reading and hiking.
---
Barbara, RDH
Registered Dental Hygienist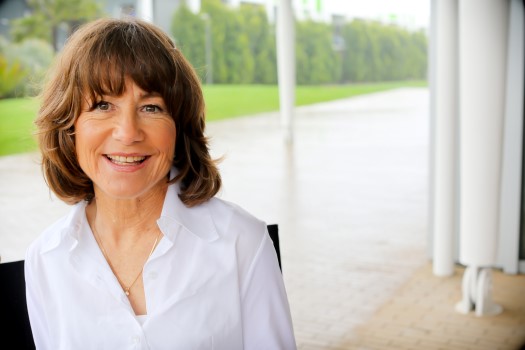 A graduate of USC in 1977 with additional expanded function training, Barbara has devoted herself to our patients and practice since 1980! Through her experience, Barbara has developed a deep understanding of the value of good oral hygiene as the foundation for long-term oral health. She ensures each patient receives a thorough, yet gentle, periodontal maintenance cleaning and assists them in the use of the most current home care products. Patients agree that Barbara helps them achieve and maintain excellence in oral hygiene.
---
Stacy, RDH
Registered Dental Hygienist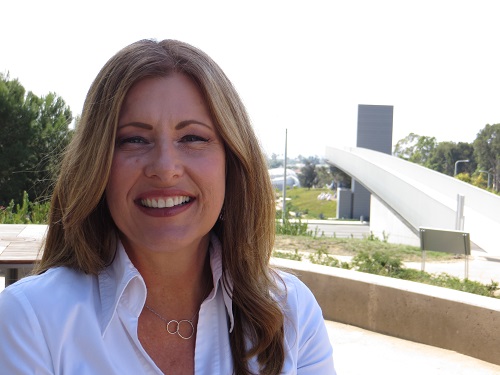 Stacy graduated from UCLA with a B.A. in English Literature and then went on to become a Dental Hygienist, graduating from Cypress College. This led her to combine two of her interests: dentistry and reading. She has been a dental hygienist for over 25 years and a part-time elementary school librarian for 11 years. Stacy believes that good oral health contributes to overall health and wants to ensure that her patients know this too. She is thorough yet gentle with her periodontal maintenance cleanings. She takes pleasure in developing a rapport with the patients and making them feel comfortable.
Stacy is married with 2 children. She enjoys being with her family and friends, reading, snow skiing, laughing and the beach.
---
Linda
Scheduling Coordinator
Linda has worked in the dental field since 2007. She finds the field of periodontics rewarding by helping patients improve their oral health, rejuvenate their smile and impact their general health. Linda's favorite past times are hiking, gardening, cooking and losing herself in a good book. She enjoys spending time with her daughter and two dogs.
Professional and Friendly!
The Dr. and his staff are very professional, friendly and put me at ease. Dr. Staadecker took the time to answer all my many questions and provided a detailed explanation of the dental treatments I will need.
A great Team of Professionals
Friendly, courteous, knowledgeable & professional is the best way to describe this dental practice. And Dr. Coury Staadecker performs high quality dental surgery.
Great Cleaning Experience!
One of the best cleaning eperiences I ever had. I really enjoy going to this office.
High quality service, professional and customer service oriented office
Dr Coury Staadecker was very professional in explaining my upcoming Implant procedure. He instills confidence by calmly answering questions, as my case is a complicated one. I never felt rushed. His staff is also very friendly and informative, and you can't help but feel comfortable in his office. I highly recommend Dr Coury Staadecker, and I'm so thankful to have been referred to his office.
Positive, low-stress experience
Dr. Staadecker and his staff were very friendly and easy to work with. I had a slight reaction to the local anesthetic, which neither of us expected, but they addressed my concerns at the time of the procedure, and provided excellent followup. My questions and phone calls were answered promptly and thoroughly.
Dr. Staadecker and his staff were friendly and informative. Dr. Staadecker informed me of all my options and answered all of my questions, I would recommend him to my friends and family.
The office is nice and clean. The staffs are super friend, helpful and very knowledge of their field
First Visit
I was very impressed by the professionalism, knowledge and overall appearance of the business. The doctor was excellent at ensuring I knew my options and his recommended treatment. I highly recommend him and his staff!
thank you for getting me in right away! your office staff are very friendly, I felt very welcome, as if I had known them for a long time. Doctor Staadecker explained everything thoroughly and took his time to examine my problem, It was a very good experience.
Office visit
Dr. Staadecker and his entire staff were very friendly and very knowledgeable during my office visit. He gave me several options and great information to make a decision on my treatment. I would highly recommend him and his practice for dental/gum evaluation and treatment.
Great experience!
I had a great experience with Dr. Staadecker and his staff. Everyone was super friendly and answered all of my questions to make me feel more comfortable about my procedure. I HIGHLY recommend him to anyone that needs a periodontist!
Great service and friendly
I have been coming to Dr. Staadecker's office for years, with Karen cleaning my teeth. I have only good things to say about the Doctor and his staff!!
care, concern, professional approach, integrity
Dr. Staadecker was professional, caring, concerned and willing to spend whatever time was necessary examining and answering questions during our first meeting with him. He was not rushed and gave all the appearances of a very patient doctor. In short - genuine. He displayed high integrity and willingness to discuss all our options regardless of his ability to generate more fees. He was thorough and discussed procedures in great detail. His hallmark is trust and honesty. No compromises when it comes to his patients. He is a US Navy veteran who has served his country. My wife and I recommend him with enthusiasm.
Very high touch and great staff
Dr.Staadecker and his friendly team provide a really great environment, they explain details and are well coordinated
I was well informed about what I needed to have done. The staff was very professional. I would recommence Dr. Staadecker highly.
consutation
Very professional, no waiting time and procedure very well explained!
Can't think of anything to improve!
Calm reassuring office. Right on time. Painless procedure. Dr. S. explained what he was doing while doing it so there were no surprises, which I really liked. The office professionalism makes me feel confident I'll get good results if I'm a compliant patient.
Gum grafting
The office staff was very professional and had all my questions answered prior to surgery. Dr. Staadecker spoke with me before the surgery and phoned me at home after the surgery.
Absolutely fantastic experience with the whole crew in the office. Very professional, very warm feeling in the office. The work performed was conducted professionally and thorough with explanations at every turn. From being nervous when walking in to laughing as I walked out. Highly recommended.
Thorough and professional
Dr Staadecker was very thorough explaining the procedure and why it was necessary. The entire staff was very professional and friendly.
Top-flight professional experience
From the preliminary interview, through the prequalification, and the procedure itself, everyone made it's pleasant and thorough as could be.
professional, friendly, thorough,
I was referred to Dr. Staadecker by my dentist who i trust completely. Dr. Staadecker and his team were great and were very thorough in all ways possible. Highly recommend!!!
Thank you Karen for minimizing the stress time factors during my teeth cleaning today! I appreciate your easy going, conversational nature and your high degree of professionalism. Still not my favorite place to go, but considering, a pleasant experience indeed!
Incredible work
I am writing this the day after having periodontal surgery. I had gum grafts done on several of my teeth on the top left side of my mouth. I have felt zero pain and am just taking Motrin. I thought that I'd be in massive pain, but I am fine. I am following the Dr's instructions and am continuing to take Motrin and am eating soft foods. Job well done. :)
Professional and thorough
I am having some periodontal work done and Dr. Staadecker and team thoroughly explained the details of the procedure. I found his office to be very polite and professional and look forward to completing this procedure.
Great Service
This was my first visit to the Dr. I was admitted on time and everything was explained in detail. The doctor answered all my questions.
Experience beyond expectation
This is a wonderful group of people. Very friendly and personal. They take a great deal of time to explain everything.
made the very best of a bad situation.
The entire staff at Dr. Staadecker's office is friendly and helpful.
Stacy, the Dental Hygienist, is tops! She identified for me the gum pockets that were 4s so that I could be sure to take extra care of those areas. She suggested that I use undiluted Listerine (with alcohol because it's more effective than Listerine w/o alcohol) in my Water-Pik every night before bed after regular water-pikking with plain water, then allow the Listerine to remain in my mouth w/o rinsing. She thought I would see results within 6 to 8 months.
Great, friendly staff. Explanations and options were clear. I highly recommend them.
Great Experience
Staff was very informative, thorough, and followed up all along the way. Thx!
Very pleased with the care and thoroughness of the cleaning and the hints for better mouth care on my part. Suzanne Grayson
Tooth Extraction
The doctor, nurse and entire staff did a wonderful job. They made me feel comfortable from the beginning to the end.
Excellent professional dental work, with friendly, well-informed staff
Dr. Staadecker performed a gum graft with skill and precision, and in a little less time than he estimated. I am healing quickly. His staff gave me a helpful information packet well in advance of the procedure with directions for diet, medication and the like. Staff also gave me a clear and accurate written cost estimate detailing the payments insurance would cover and the amount of my co-pay. When I needed to call the office a couple of times, a staff member picked up the telephone and answered my questions promptly. I spent no time on hold.
Very professional
The staff is great, and very professional. They made the experience very positive.
Very professional and friendly practice
I found Dr. Staadecker and his staff to be extremely professional. State of the art diagnostic technology and office systems. I would not hesitate to recommend Dr. Staadecker to anyone in need of periodontal or dental implant surgery.
Outstanding!
No pain. Professional in all aspects !
Excellent Service
Efficient and professional from consultation to procedure. Very impressed, I will highly recommend!
Lovely people, Liz, Linda and Maggie.
Smooth, friendly and informative. And love the cushy cushion!
Dr Staadecker and his staff are always courteous and friendly. My experiences have always been pleasant and treatment is first class. Lynne Brem
Perfect. Barbara is the best.
I thought Stacy was professional and did my cleaning and gum and tongue check perfectly. She also was polite and kept a nice conversation going during the cleaning.
Very competent and professional. Staff are wonderful. Incredibly organized and patient focused.
I almost cried when my dentist, Dr Tjon, told me I would have to have my six lower front teeth pulled because they were loose and my gums were getting infected. He didn't want me to hassle with a partial for the next 30 years so he sent me to Dr. Staadecker to see if I could receive implants. Dr. Staadecker was very informative and thorough in explaining the multi-step procedure. The process took a very long time, but I am delighted with the results. Everyone in Dr. Staadecker's office is kind, caring and professional. The entire staff made what could have been a horrible experience, easy, comfortable and pleasant.
Thorough, thoughtful
Reviewed plan Dr.Staadecker demonstrated excellence in his concern of what would be the best treatment plan for me. This concern that he exhibited will ensure me that I will have an excellent outcome. Not only that, he was very prompt in coordinating my care with my primary dentist as well. I will recommend him.
THE BEST
I had a very bad tooth ache. The dentist said it needed to be removed. They got me in to the office IMMEDIATELY. They are friendly, kind, compassionate and professional. I am a real wimp about these sorts of things. They put me at easy and the procedure was pretty much pain free. I would highly recommend this office and Dr.
The Best
I was referred to the office for periodontal surgery. I come in twice a year now for check ups and to have Karen (the best hygienist I have had ) clean my teeth. Dr. Staadecker comes in to review her findings and I am happily holding the line.
Very professional office, kind attentive staff, and a very clean; overall good first experience.
Implant on upper front teeth - they look great!
Thanks Dr.! It was a long row to hoe but totally worth it. My wife just started down the same patch (but a lower molar for her). Dr. Staadecker and his team are pretty much the best. Five stars here. Smile!
Very timely and professional; good advice for the future and helpful suggestions
Complete and timely examination and no over reactions.
This office sets the "bar" high for others
Everyone in this office is very friendly & professional. From coming in & being greeted by Linda to having your teeth cleaned by Stacy. They take an honest interest in you as well as the condition of your mouth, giving you tips on how you can keep your oral hygiene in great condition. The Doctor always comes in & follows up on where you are currently. I have had a number of procedures performed here & they make every effort to keep you ahead of the game where oral health is concerned.
Excellent service. Each part of the procedure was explained. It help relieve my anxieties and make me feel comfortable.
Professional and friendly
Top-notch treatment in a caring environment.
Super friendly and accomodating
The staff here are extremely nice and Dr. Staadecker was very helpful in explaining my procedure and what I could expect. Friendly doctors always make the whole process a lot less intimidating! 5 stars for accommodating and helpful staff.
Barbara is the best I ever had.
Everyone was great. I felt instilled confidence in my upcoming procedures, and I loved the friendliness of the staff. I love hugs, and they are gave great hugs! sandy Powers
Textbook example of Customer Service
People!... please refer to this office as your textbook example of how Customer Service is supposed to be! Friendly -Yes, Competent Professionals - Yes, Thorough efforts to treat you and your condition properly - Yes, Exceed Expectations - YES! Thank you to Stacy, Linda and Dr. Staadecker for making my visit comfortable, welcoming and most importantly medically successful. I could not be in better hands. Thank You!
High quality service
Dr. Staadecker & his entire staff was professional & caring. I had a bone graft done, & the entire process was performed with no stress or pain on me.
Very nice
I really felt like Dr was concerned with my problem and is willing to help me out as far as what should be done 1st and what can wait and unlike my other dentist didn't try to "sell" me a bunch of procedures!
Amazing in every way
Dr. Coury Staadecker spent a lot of time with me and was extremely thorough in his exam, and explanation of my options. You could tell he really truly cares and while I am very dentist-averse due to many previous bad experiences, Dr. Staadecker was extremely detailed, and gave me a sense of comfort. The rest of his office was also completely professional and friendly. Would give 10 stars, but they only allow 5.
Professional & Friendly Service
I was very well taken care of. Friendly staff. Very clean environment & my surgery went smooth. Dr. Staadecker called me later that evening to check on me & see how I was doing. Very couturiers & kind. Thank you for the wonderful care you gave me. Much appreciated.
quick and painless
had a gum graft yesterday. It was quick and painless. Staff was exceptional
Doctor and Staff were professional and friendly
Starting with walking into Dr. Staadecker's office Linda the receptionist had a warm smile and greeting. Maggie was brief and thorough with her camera skills. She was sweet as well as professional and very gentle with hardware, I was very happy about this. Doc was friendly, professional and handsome. He was very gentle as he performed my exam. Explained my future procedures with clarity and options. Omg!! I thought I had everyone's names down - lastly the beautiful brunette with pretty eyes went over the procedure not leaving any questions was very thorough, polite and accommodating. Overall - I'm appreciative of Dr Vigeron for the introduction to Dr Coury and his wonderful Staff. Thank you everyone!!! Antoinette Xoxo
OUTSTANDING!!!
Very comfortable with Doctor. Very professional and knowledgeable. Look forward to working with him in the future to improve my dental health and getting on the path of an amazing smile!!
high quality, professional dental service.
Dr Staadecker and his staff are the most professional, friendly and eager to please of any other dental services office I have ever experienced. I highly recommend them to to those who are in need of periodontics & implant services.There is no doubt I will continue to avail myself of his services as needed.
Amazing Office
All I have to say is that Dr. Staadecker and his staff are Amazing! I was totally comfortable through my entire procedure. I would recommend this office to all my friends and family.
Staff was very friendly. doctor was very thorough.
First Time Visit
Dr. Coury Staadecker, was very nice and his staff. Dr. Staadecker and his staff answered all my questions and concerns about my up coming surgery. Dr. Staadecker went into detail about my teeth and what needed to be done, he explained the pro's and con's about having a bridge or implants what would be best for me and my teeth. I was glad to know that Dr. Staadecker and his staff were in contact with my primary Dentist.
Everyone was very professional and made the experience the best it could be. Also they were all very good in communicating with my wife and me.
Dr. Staadexker is very professional, he described the procedure in a way which made it easy to understand. He is patient and explained what he was doing throughout the procedure. Appreciated his follow-up phone call in the evening to see how I was doing.
excellent patient care, very nice and qualified staff, very friendly as well!
I had a major tooth infection and had to have an extraction performed, bone graft as well, with many stitches. Dr. Staadecker took a lot of time to tell me about the procedure and what to expect. His assistant was very nice as well and very professional. the procedure took about 2 hours and was pain free. I felt very comfortable knowing that i was in great care with dr. Staadecker! My husband just had an extraction as well and was very happy with the procedure and results. I highly recommend him and will go back to Dr. Staadecker in the future!
I've been receiving periodental services for many years at this office first with Dr. Dornan and now by Dr. Staadecker. I still have no dentures due to the care they have provided to me. This office visit was about using ultra sound to clean deep pockets to stabilise loose teeth and extend my usage of these teeth for years to come. Always a pleasant office to visit with exceptional people to work with.
Positive Professional First Visit
Each member of the office team offered me a warm welcome and professional treatment. I was very comfortable and felt as if they were happy to have me visit. Their were no surprises because it was obvious they had done all the necessary preparations in anticipation of my visit. Minimal waiting and very pleasant atmosphere. This was a great example of how we would hope all office visits could be. Thank you.
Friendly, professional and sincerely concerned from start to finish.
This was more of a consultation for the purposes of determining what if any necessary treatment might be necessary for an area of concern. Dr. Staadecker immediately put me at ease and provided me with quick and accurate information regarding my dental health situation. I left his office feeling quite confident that I was prepared to make the right decision.
My mother has seen her fair share of dentists in her lifetime due to her less than desirable dental health, of which she has always promptly put the blames squarely on myself and my brother, redirecting her body calcium stores when we were in her womb! I don't think it is scientific but who dares to argue with one's mom especially now she is considered a senior citizen! This is my mother's first ever dental implants and Dr. Staadecker did a great job, he was ever so mindful of her needs during the operation and even phoned her later at home to check up on her. She had two dental implants done on the same day and by post op day 3 her pain is minimal. We are so appreciative and grateful to Dr. Staadecker's skills and humanity.
Almost Enjoyable!
From the receptionist's greeting to her goodbye my visit to have a cleaning and an initial evaluation couldn't have been better. The services provided by Dr. Staadecker and his staff were fully explained and professionally provided. I usually don't look forward to my visits to dentists / periodontists, but this visit was almost enjoyable.
Great experience!!!
No one wants to go to the dentist. Forget about oral surgery! But THIS office is the most highly professional, caring, and skillful team of people I have ever encountered. When I left all I could say was "now that was slick!" it amazed me...and Dr. Staadecker called me that night. The ONLY office to go to for your special needs!!!
Painless dental extraction
My extraction was painless. I could have taken a nap if they'd have let me.
Great Office. Recommend highly.
Check up
Awesome as the first time !
First visit
My mother saw Dr. Coury for the first time regarding her dental implants. He treated my mother with utmost respect and care and took great care in explaining the x ray results to her. We are very fortunate to have Dr. Coury taking care of my family. My wife's dental implant was also done by Dr. Coury and it has been working well and without any problems. Thank you Dr. Coury!
Friendly and Professional
Today I went into Dr. Staadecker's office for my 1 year check up. The staff was as friendly as they were the first time I walked through the door! Both the front and The Tech gals were very professional & friendly you feel at ease immediately. I trust Dr. Staadecker and his entire qualified staff. Thanks again for making my appt. So pleasant.
Awesome Staff
When I arrived they greeted me with kindness and assurance that I was in good hands ! I was very scared as a child from dentist .They really made me feel comfortable. When the Dr.Staadecker came in he explain every step to me and answer any questions that I had .Very professional and calming
Professional and friendly
Dr. Staadecker and his staff do everything to make you feel at ease and comfortable. He explains your procedure in detail and gives you the opportunity to ask questions. Liz prepares you for your upcoming appointments and makes sure you understand what is going to take place. You are treated with such friendliness and care. I would highly recommend Dr. Staadecker's office to anyone.
Very professional
Dr. Staadecker and everyone his is office is very professional. Put me right at ease.
Periotontal Surgery
Services rendered from the front desk, to the post operative instructions and finally to the operating room...the technician assisting and of course the periodontist himself were Outstanding...Thorough, Professional and Considerate of the patient's Anxiety...
First Rate Hygienist
Stacey is an excellent hygienist.... X
Dr Staadecker and his staff are very friendly and made my experience as pleasant as possible. No pain at all!
I' have very good impression with this clinic .
My hygienist, Stacy, was WONDERFUL. Most people I know cringe at the mention of visiting the periodontist but everyone in your office makes the appointment a pleasant experience. Keep up the great work.
Consultation and recommendations re: periodontitis treatment for me.
Dr Staadecker and his staff were friendly and professional. I came away with the feeling I understood my treatment options. This was a totally positive experience.
-
Lawrence B. .
11/10/2015
It is always a pleasure to see Karen!!
A professional and pleasant exam.
The appointment was on time and the staff is very friendly. The exam was professional and complete. I was very satisfied with the results of the original procedure as shown by the exam.
Professional, friendly, quality and comfortable experience
I had gum grafting done - and I had dreaded it, but the whole experience was surprisingly painless....I was very happily surprised - and thankful!
Professional, friendly, quality and comfortable experience
I had gum grafting done - and I had dreaded it, but the whole experience was surprisingly painless....I was very happily surprised - and thankful!
Dr. Staadecker and Dental hygienist Stacy
Dr. Staadecker and his dental hygienist Stacy provide excellent service. They are both kind and compassionate as well as being very knowledgeable and skillful. Dr. Staadecker is vewry up to date on the current literature in his field.
What an amazing visit with Dr. Coury! We are so excited about this journey. We hope that all will go well... in fact, it will go well! Thank you so much for sending this out. We are in anticipation for a wonderful procedure! Thank You Joe Wesley
I enjoy my appointments at this dental office. They take very precise care of my teeth with friendly caring smiles
My regular Dentist gave me couple of Periodontics choices to make Dr. Staadecker A+ & one other Doctor an A well I choose Dr. Staadecker he's beyond an A+ beyond EXCELLENCE -- Things went great I am feeling normal going about my daily activities today. Thank You Dr. Staadecker & the entire staff you folks are just wonderful.
It was a pleasant expience!
Implants
Dr. Staadecker and his entire staff are super friendly and very caring. My implants are about two years old now, this appointment was for my annual check-up. X-rays, exam and consult. Efficient and reasonable price. I've been going to the Newport Beach office for about 5-6 years and recommend them 100%
felt like at home.well cared.
They really care!
EVERYONE in this office is so very nice & friendly. I never feel rushed here & always get the sense that these people really do care about me & want me to get the most out of my visit with them. Dental Hygienist Karen has a gentle touch but there is no doubt that she is being very thorough in her examination & cleaning. She offers wonderful guidance & suggestions towards my improving my particular situation, & she does so in a very non-judgmental, non-pressuring way. Both Karen & Dr. Staadecker have a naturally pleasant manner that put you right at ease & make you feel comfortable & relaxed - I never feel any stress or tension here. I really like that they both speak in terms I can understand vs. "medical speak" I would just have to google later!! And they both are unhurried & take all the time you need with your questions (& believe me, I always have a lot). Thanks to the staff of this office for helping me with some very challenging periodontal issues!
Professional and Friendly
First of all, the staff was very friendly and pleasant. This was a second opinion appointment for myself in relation to an implant that I 've had for about seven years. Dr. Staadecker was very thorough and explained the two options available to me to improve the infection and appearance of my implant/crown that is clearly visible when I smile. Going into the situation, I was not sure that I was going to be able to save my implant or be able to have the crown replaced. I left his dental office feeling and knowing that between himself and Dr. Spath, my dental implant problem will be resolved soon.
professional, high quality service as usual
Top quality; great services and explanations for proposed services.
high quality dental care!
Stacey did a fine job of cleaning my teeth. Dr Staadecker came in to check on.me. The entire staff is very professional and dedicated to providing excellent dental and periodontal care.
As always, a visit to Dr Staadecker's office is a pleasant experience. I feel that I am saying hello to friends when I meet with Linda, Liz and Maggie. They are friendly, courteous and very accommodating. My visit today was for my annual cleaning and Stacy was not only gentle and very efficient but is also an interesting person as well as being interested in her patient. Dr Staadecker: the best! Takes his time to listen and explain his recommendations.
Karen is very thorough and effective. The name of your business gets confused with another Newport Beach group that advertises. Ted
LANAP procedure was easier than I expected
I have had some terrible dental experiences in the past starting in childhood. I have gum disease and so I elected to have the LANAP procedure. After much research I chose Dr. Staadecker. He is an amazing professional and his staff is also kind, caring and knowledgeable. They took great care of me!
Yearly checkup is always a pleasant and reassuring experience… painless, informative. Staff is always friendly and helpful. I would recommend this practice to all.
Compassionate, friendly and professional
I had two different types of gum grafting procedures this morning and everything went so smoothly. I truly feel that I was in such competent hands, with Dr. Staadecker and his assistant, Maggie, who work together seamlessly. I was notified of my upcoming appointment via e-mail and was able to confirm online, which is very convenient. I was given specific pre and post operative directions and was told that I could call the office if I had any questions or concerns afterwards. I would highly recommend this office to anyone in need of periodontal care. Everyone is friendly and professional and the ambience is clean and contemporary.
Not a fan of dentists, but...
Attentive and personable staff, everything was done to put me at ease for my implant procedure. I was told it would take an hour, was in-and-out in under 45 minutes. I appreciate the call from the doc in the evening to check that all was ok.
Professional & Friendly
Dr. Staadecker is a wonderful Periodontist and his staff is so warm, friendly, and helpful! I would recommend him and his office to everyone!
Best dental hygienist I have had in 60 years. Dr. Staadecker always checks in and is conscientious and caring.
Leading Edge Dentistry where the patient comes first
I am a patient of this office & have had periodontal surgery here over the years, as well as having my regular cleanings performed here. From the time you enter the office & are greeted by Linda till you leave, you feel welcome by the staff & comfortable in what ever procedure your under going that day. The staff is well trained in eliminating the anxiety many feel when going to the dentist. They are up to speed in the latest technologies available too help their patients have a healthy mouth & good oral care habits. From a new kind of floss to a new optional 5 minute procedure that helps a patient ID potential opportunities - the patient is their focus. They know their stuff & keep aware of new developments in the industry through seminars & update training. My cleaning today was with Karen who demonstrates all these characteristics. The complete staff work together seamlessly & together, make a dental visit something you can feel comfortable about. Thanks, Jack K.
Very professional staff and Super Dr., on time, highly recommended.
Gum Surgery
I had gum surgery and it was easy-breazy ... no discomfort and the staff is fabulous. I totally recommend Dr. Staadecker.
tooth removed and an implant put in
quick, efficient, friendly and a great job! I recommend
My experience with your office has been better than five star! First entering the front door, to see a smiling and kind receptionist was the first plus. Second the technicians all of them a very good at explaining procedures. They made me comfortable and confident that I was in good hands. Dr. Staddecker was wonderful, kind and had a very nice chair side attitude. Thanks for being such a special dental office! Donna Greeley
recent hygiene appointment
Dental hygienist, Karen, is thorough, knowledgeable and caring. The office staff is always professional.
My perspective based on consultation
Dr. S. is the best. He totally understands my gum and bone structure issues. I trust him to perform the best periodontal procedure required. Great attitude. Great teeth. Plus he is easy on the eyes.
High quality service and very professional, friendly
Extremely Professional
I have had some bad experience with dentists in the past. I was very pleased with my initial visit to this office. Everyone was extremely professional, knowledgeable and courteous. All of my questions were answered prior to scheduling the Lanap procedure and I feel very confident that they will do a good job and take good care of me.
Excellent
Implant. Very professional, fast, and best of all painless.
Friendly staff, quality service.
Dr. S gets you the best results possible. Pain was minimal and only for 1-2 days with pin-grafting.
Second appointment
My first appt. with Dr. Staadecker was a few weeks ago and today I saw Liz to go over everything before and after the procedure. I was given my prescriptions, instructions and and based on those two appointments,I feel fully prepared for the implant procedure.
Great experience, as always :)
Hygiene appointment
My best experience ever from a UCLA grad. Just kidding. My experience was perfect in all regards.
Cleaning done well.. Thorough
Excellent Experience
Everyone here was the epitome of professional and caring. Highly recommend them!
Very professional
Kind office staff and wonderful doctor! Hate getting dental work done and they made it pain free and as stressless as possible....
Dr. thoroughly explained why I need procedure and what the benefits would be. Answered stray questions carefully. Very satisfactory experience.
I walked into the Dr. office scared to death. It didn't take long for Dr.Staadecker to calm me down and make an appointment for the procedure I need. I should be nervous but actually I'm just looking forward to putting this behind me. Thank you Dr. Staadecker!
My tooth extraction at Dr. Staadecker's office went very smooth. A very friendly staff, well organized, and efficient. My experience was with minor discomfort, and I had a very good recovery. Dr. Staadecker explained in great detail the condition of my tooth and the choices that I had regarding my fractured root.
I can't say enough about Dr. Staadecker and his team. Their work is outstanding. You never have to wait in their office. You are in and out. They are patient at explaining all the procedures and the costs associated with them. Plus they are all so positive and great to be around.
Dr. Dornan has done a superb taking care of me for many years, Dr. Staadecker is niw the principal, providing equally good periodobral care.
Very gentle and caring doctors and staff. Really puts your mind at ease.
Dr. Staadecker's exam was gentle and thorough. He explained his findings and recommended treatment clearly, with pictures, which was very helpful. I feel very comfortable about returning for the treatment, which will be less invasive than I had visualized. He and his staff are friendly and welcoming; all in all a very positive experience.
I am a returning patient of Dr. Staadecker's. I am extremely satisfied with his professionalism and personal care. His staff is equally as professional. I would, and have, recommended him to my friends and colleagues.
Good visit, everyone so warm & friendly, Dr. S is great!
I felt that they did an excellent job of informing me of the plan and post op activities. The surgery was flawless and recovery went very well because of the information they provided. very satisfied.
Dr Staadecker & Staff were very professional, thorough and kind. It was a great experience. Thank you!
Treadted nicely by all staff. Very professional. Very good dental cleaning. Front office helpful.
Stacy did a great cleaning job yesterday!
It was my first appointment with Dr. Staadecker for implantation. I found him to be gentle and knowledgeable, and fun to work with.
Every single staff member was very professional, friendly, and helpful. There is a lot of anxiety that comes along with going to the dentist or periodontist for me, yet Dr. Staadecker and his staff made me feel very comfortable from day 1, and I trusted him completely in resolving my very extensive periodontal needs. I highly recommend him.
Every single staff member was very professional, friendly, and helpful. There is a lot of anxiety that comes along with going to the dentist or periodontist for me, yet Dr. Staadecker and his staff made me feel very comfortable from day 1, and I trusted him completely in resolving my very extensive periodontal needs. I highly recommend him.
I'ts always been a good experence when visiting this doctors office. The services are always top notch and the staff always so friendly. And I have been a patient for 25 plus years! Thank you all,I appreciate you!
The doctors and staff here are the ultimate in professional while still being down to earth, very friendly & warm, & making you feel that you are much more than just a client.
Dr. Coury Staadecker is extremely professional and gave me a complete examination. Told me about his
Dr. Coury Staadecker is extremely professional and gave me a complete examination. Told me about his
Dr. Staadecker and staff absolutely great in every way.
First rate surgical procedure w
As always, my visit to the office of Doctors Staadecker and Doctor Dornan was a first class experience in every way, exhibiting the highest level of competence, professionalism, organization and friendliness.
2 days post op I am feeling super optimistic about the results from my surgery. The procedure was relatively a piece of cake and recoup is going exactly according to the expectations Dr. Staadecker set me up for. Can't wait to flash my new smile!
totally professional staff and a great experience for a not so fun procedure Highly recommend.
Dr Staadecker is caring and understanding. He makes what could be a stressful situation as easygoing as possible. I would use him again if the need arose.
Dr. Staadecjer came in early to accommodate my schedule and after our consultation, I feel very comfortable about going ahead with my implants.
I am one day post surgery and I could not be happier with the results! I finally have the smile I have always hoped for! This is where to come for fantastic results and a friendly staff!
While I never enjoy a visit to the dentist - Dr. Staadecker and his team are very professional and overall I trust their judgment and abilities.
The surgery went very well and the compassion and patience of Dr. Staadecker, Maggie, Liz and Linda was very much appreciated.
Thanks again for the care and all the smiling folks there.
-
Dr. Benjamin W
2/18/2015
Friendly professional staff! Liking forward to my new smile!
Went in sort of nervous about my upper front right tooth extraction. I've had a sore above the tooth forever and the thought of getting a shot in the sore in the gum (it's cringe-worthy just typing that). Tooth being removed - no big deal. I did the twilight thing too. But honestly I didn't feel a thing. It's a day later. Dr. Staadecker called last night to see how I was doing (great, no swelling, no pain). He and his team are just great. I am going to recommend Dr. Staadecker to my brother-in-law who is petrified about an implant. He's had a missing lower molar in the middle bottom for almost a year (all I know is the road to getting to where he is now included one stint in a chair for 5 hours where pain meds wore off). I got to get him in to see Dr. Staadecker and get that fixed up. I'm calling the brother-in-law today. He has to get fixed up by Dr. Staadecker - he's awesome.
Very professional office; helpful and knowledgeable staff. Dr. Staadecker made me feel very comfortable and spent a lot of time going over my case and my various options. There was no pressure to make an immediate decision as to the treatment options. Overall great experience!
Dr. Staadacker was really great. He was referred to me by my long time dentist and I of course went to him. The Dr. and all of his staff were so kind, professional, compassionate and took care of all of my medical cares, 24/7. I say that because when I had my initial surgery there was some sort of bone fragment or ???? that was not detectible and it caused me so much pain. I called after my Friday appt. and he responded back asap with genuine concern and called the next day to check in as well. He saw me first thing Mon. a. m., called in what I neede the pharmacy, and called just to be a good DDS. What MD or DDS does that for something that's not dire? I wasn't dying, bleeding, or anything. I had an issue he didn't cause, however made sure I was ok.
I think this office is so professional and personable, I would highly recommend it to anyone needing their service.
I am always impressed with the personalized service. Karen is the best dental hygienist in my 60+ years of dental care. Dr. Staadecker came in and answered all my questions as if I was the only patient in the office. I have recommended their office to a friend, and she also feels the same way.
Pleased with the efficiency of the entire staff.
-
William "Bill" L
1/21/2015
Very efficient, and professional.
I just had my first appointment with Dr. Staadecker , an implant, and it was " a piece of cake " !
I first came to Dr. Dornan on a referral from my dentist to treat a periodontal problem. That was many years ago, and I have been coming back on a very regular basis ever since. The care, the courtesy, and friendliness of both doctor and staff is exceptional!
As always, the staff was very professional. Karen is a wonderful dental hygienist.
It couldn't have been better. The entire staff very helpful and professional.
This is a very pleasant office with a friendly office staff. Doctors Dornan and Staadecker are wonderful and exceptionally skilled. I had two involved procedures completed by Dr. Dornan and they were both extremely successful. He called me at my home to follow up during my recovery and was very caring. I only met Dr. Staadecker briefly during an exam but he was also very professional. I look forward to seeing him in the future if the need arises.
Excellent service and high quality patient care.
-
Charles M. J
12/24/2014
The office with professional kind and caring people. I love you all
This office has a pleasant and professional staff. Dr. Staadecker and his assistant worked in perfect harmony. My procedure was completed quickly and without undue discomfort. Doctor's follow-up call last night was comforting.
Everyone in the office is so nice and so understanding of the patient's anxiety. Dr. Staadecker makes sure you fully understand your diagnosis and your treatment options. I was very pleased with the process and the tlc that I received.
Great staff and doctor. Everyone is really friendly and very professional!
My experience at Dr Staadecker's was excellent. Stacey did good job cleaning my teeth. Linda and Liz were also helpful in scheduling my next appointment and upcoming laser procedure with Dr Staadecker in March.
A very pleasant and competent hygienist.
-
Dr. Benjamin W
12/10/2014
Dr. Staadecker is the most personable periodontist I have ever met! And I have been to alot of them moving around as I have done. He is good!
I was dreading the implant surgery. It went as smoothly as possible, without any problems.
Great work Dr, very gentle and caring
Great experience across the board. I appreciate the personal call from Dr. Staadecker afterwards to make sure everything was going alright.
It was perfect. Can't wait until next time.
MY PROCEDURE WAS EFFICIENT AND COMFORTABLE. I WAS TREATED VERY WELL BY DR. STAADECKER AND STAFF.
Very friendly and welcoming office. I'm pleased.
As always. everything about my visit to your office was excellent. Karen is an extraordinarily excellent dental hygienist.
You are always efficient and appreciated
Dr Staadecker is a very knowledgeable & personable, which is unusual to have both attributes. He took the time to answer all my questions and make sure I was knowledgeable and comfortable with the options I had. I felt I was in very capable hands.
On each occasion that I have visited Drs Dornan and Staadecker during the last several yearsI have received excellent service and care. There is no substitute for having confidence in the doctors that are treating you as well as knowing the staff will be available, helpful and courteous.
It was a pleasure to meet Dr. Staadecker and his staff. He was very thorough and answered all of my questions with patience and professionalism.
Dr. was very informative and easy to talk to as He informed he the decision was mine as to which treatment to have. The entire staff was very friendly and the office seemed to have the latest equipment. Thanks for the consultation,Ron
Dr. Staadecker and his staff were very friendly, professional and helpful! I had a great experience and trust his expert opinion. There was no waiting, they utilize your time and theirs efficiently. I would highly recommend Dr. Staadecker!
fabulous staff. Dr. Staadecker is a real pro, although he could use a refresher course in anesthesia needle pricking (just kidding, Doc.). I would highly recommend your entire office. Although I have no idea how your prices compare to others, the experience is/was outstanding, and I look forward to finishing this project and hopefully never ever having to return, if you know what I mean. Thx for everything.
As always, great care and great people.
As always impeccable service, wonderful staff!!
Surgery was done efficiently, about 35 minutes for the actual procedure. Recovery so far, two days, is as expected. I concern myself most with the medications and antibiotics, so I like to recover as quickly as possible. So far, all is well.
Professional and personable! Excellent services!
Dr. Staadecker and his staff were all just wonderful. I am having to face quite a bit of work being done and they have made it a pleasant experience so far. Thank you for being so kind.
no escribo en ingles...........El Dr es muy bueno.............
Always on time and friendly
friendly and professional doctor and staff. would happily recommend to those who are seeking a periodontist.
Knowing I was in store for a lot of visits and work to be done on my teeth, I felt right and home and everyone was just wonderful. I was sent to a dentist afterwards and they were all asking me how I found Dr. Staadecker. I told them that I googled "best periodontist in Newport Beach and found him". They all thought I had found a treasure :) I'm very happy. I feel like I'm in very good hands.
Dr. Staadecker and his staff did an excellent job. I was told what to expect, the surgery went as expected and Dr. Staadecker personally followed up after the surgery.
Staff sympathetic to problem immediately got me in. Dr.Staadecker was gentle and gave me a complete exam. Highly recommend, Kathy Newport Beach
A very professional, yet warm approach and discussion of therapeutic options. Dr. Coury took the time to answer all my questions, showing extensive knowledge, empathy and patience. Staff is extremely friendly and efficient, they make you feel you are family.
I had a great experience with a caring staff and very competent dentist. I appreciated that he called me later that day post surgery to inquire about how I was feeling. No pain and no problems!
EVERYTHING ABOUT MY VISIT WAS FIRST CLASS!
Very caring Doctor and support staff. I can't say enough good things about Dr. Staadecker and his team !
Wonderful care and awesome staff.
Painless extraction of my front tooth with local anesthetic. No pain or swelling afterwards. Dr. Staadecker was on time, and worked very efficiently to perform the bone graft and seal the cavity left by the tooth. No bleeding, and I ate dinner two hours later with the replacement tooth that was bonded in place. I had been worried about this procedure for over a decade and glad I finally had it done. His staff provides great support for pre and post operative care.
Within a very short time my first visit anxiety disappeared. Dt. Staadecker was very thorough and explained procedures and options. The staff was warm and welcoming as well as professional.
Knowledgeable, excellent staff, efficient
Karen does a great job. Even though she was running late, it is well worth having her as the hygienist. I did not have a chance to have Dr. Staadecker see me and understand that he will schedule a time to do so in the near future.
I had a great experience and the follow up/customer service was awesome!
-
MaryAntoinette B
8/8/2014
It's always a pleasure coming to your office!
I was very happy with the entire staff from the first visit to the procedure as well as a personal follow up that evening from Dr. Staadecker. Very professional and courteous. Makes sure all questions are answered.
FRIENDLY, CARING GREAT EXPERTISE
In my 60 years of dental hygiene,I have found no one as skilled as Karen. She has helped me maintain the improvement performed by Dr. Staadecker.
It is always a very pleasant surprise when my visit is never as daunting as I imagine it might be. All of your staff are
As always, my visit to Dr Staadecker and Dr Dornan's office was an excellent, first class experience in every way….with a high level of competence, professionalism and friendliness. If your dental needs require periodontal care, without question this is the place to go.
I was referred to him by my dentist Susan Taylor and found him to be very thorough in his examination and very kind.
It's always a pleasure to be taken care of at this office. Everyone is very professional and there is a feeling of a team effort. Minimum wait time and friendly service.
Always a pleasure but miss Gaye!
Painless tooth extraction and post placement.
-
Dr. Benjamin W
6/18/2014
Dr. Staadecker and staff are very professional and they went out of their way to make my office visit as comfortable as possible. While at home I experienced no pain and had no adverse side effects. I highly recommend them!
Very please with patient care and quality dental care and attention.
Almost like going in for a routing appointment, however, when I walked in my blood pressure was up and when I walked out my blood pressure was down. It was a totally relaxing & professional experience. And by way, I have an implant. Excellent care, and calming atmosphere. I was advised of every step that was going to happen. My angst never materialized. Thank you Dr. Staadecker for your excellent care, and for graduating top in your class:) Also, thanks for your wonderful and caring staff, they're the best. Sincerely, Paul Luna
Dr. Staadecker and his staff have been very informative and professional throughout my procedure. After my prodecure, Dr. Staadecker even gave me a call on the phone later that night to check on me. I appreciated the personal care that this office provides.
Really good work and care. Gracious and experienced staff.
I appreciate the fact that I was able to have the dental implant done while I was in Orange County . The procedure was comfortable. I also appreciate all the detailed information each team member gave me about the procedure and what to expect after the oral surgery. I have already highly recommended Dr. Staadecker and those who work for/with him.
Very professional Dr. and Staff. Very welcoming!
I was terrified leading up to my procedure. Dr Staadecker and his staff were AMAZING! My recovery was way faster than anticipated. I would absolutely refer folks to Dr. Staadecker.
Dr Staadecker performed a LANAP treatment on two areas of my lower jaw. The treatment caused only minor discomfort and the recovery was very fast. The treatment was done at 3:00 PM and by 6:00 PM the treatment area felt normal, no discomfort. This is the second time I've had a LANAP treatment by Dr Staadecker with the same results. I'm very pleased with Dr Staadecker and highly recommend him.
On time. Professional. A caring attitude. And an appreciated evening phone call to find out how I was doing.
In and out very professional
The entire office is outstanding !!
Excellent communication, appropriate testing and analysis, quality personnel and Doctor.
Surgery was at the top of excellent. I have been a dental professional for decades and when I needed surgery this is the only place I would consider. The entire procedure was painless and Dr Dornan and Liz are masters at what they do. Very caring and careful of the patient in the chair. Cant say enough. Today is first day PO and I am doing wonderful!
As usual, Great staff interaction, Gay is always at your service. Great patient care from Barbara as well, Thanks everyone.
Great group - always professional and prompt..
I'm very pleased with the service from everybody in this office.
I found Dr. Staadecker to be personable, knowledgeable, and professional. I had trust and confidence in his skill level and ability to perform the work required. He has a calm demeanor and fully informs his patients about the procedures and follow up requirements. The nurses and staff throughout the office are competent, amiable, helpful, and welcoming. It is evident that everyone there cares about their clients and take pride in their
As always, Lucille again did an excellent job cleaning my teeth.
Dr. Dornan was very careful and considerate, as always.
Very nice to meet Dr. Staadecker. Karen is always delightful!
Thank you Dr. Staadecker and staff. You convey compassion, caring, and reassurance. I feel I am in good hands during this difficult experience.
Thank you Dr. Staadecker and staff. You convey compassion, caring, and reassurance. I feel I am in good hands during this difficult experience. A special thank you to you Dr. Staadecker for your generosity.
Dr. Staadecker is a true expert in his field. He and his office are very welcoming and warm. Dr. Staadecker was very transparent about what was going on and what steps we need to take to move forward, which made me very comfortable, included, and at ease. Wonderful office.
Communication with patient is very good.
Everything about the visit was excellent and first class including the scheduling by Gay, the cleaning, by Karen, the check-up by Dr Staadecker and scheduling of the next appointment by Gay.
Diagnosis and treatment was clearly explained by Dr. Staadecker. Images displayed on monitor were clear. Office staff were courteous and pleasant. Pre-op and post-op procedures were complete and easy to understand.
It goes without saying, that the experience I had with my dental implant surgery went smoothly, as I had expected. I knew that I was in the best of hands with Dr. Dornan and Dr. Staadecker, with their combined years of experience and expertise. From the always warm and friendly greeting by Gay at the front desk, to the the thorough explanation of what to expect before and after surgery given by Liz, to the kind and expert care given by Maggie, who assisted in surgery, the entire team made me comfortable and confidant. I would recommend this practice to anyone in need of periodontal care, as they are the very best in the periodontal specialty field of dentistry. As a practicing Dental Hygienist, my opinion should carry even more weight, as I have observed the positive results of their work on other patients whom I have personally treated. The standard of care in their practice is unsurpassed.
I have been a patient of Dr. Dornan and now, Dr. Staadecker, for over 20 years. I have always trusted their judgment about saving my teeth above any other dental professional.
I feel very comfortable having this extensive work done starting on April 7th. The staff (everyone) has been so kind and comforting! I know this will be a great experience!
Excellent service, staff, and professional atmosphere. Dr. Staadecker has a wonderful chair-side manner. He patiently answers questions and concerns. The result is the best experience anyone could hope for considering they are sitting in a dentist chair.
Couldn't be better. Nice to meet Dr. Staadecker. Karen is great, Everyone in the office is a pleasure.
Wonderful office staff.....professional staff is 5 star.
Dr.Staadecker was very professional and friendly.His staffs are well trained.He did quality X ray examination and efficient interpretation.( I am a radiologist).
Very clean and nice office. Everyone was very attentive.
They are friendly, caring,and explain the procedures well. Dr. Dornan was recommended by my dentist and he is wonderful. Great staff.
alway courteous and on time
A great experience as usual.
The LANAP procedure went smoothly and I did not feel any pain. The post surgery instructions were clear. I am now waiting to see if the procedure produces the desired results.
Extremely professional and friendly. Gentle and knowledgeable .
Karen is wonderful. Gaye, in the front office, makes every visit special.
Everyone was very nice and welcoming.
-
Vincent-VINNIE P
1/27/2014
Both Dr. Staadecker & Dr. Dornan are excellent to work with. Have had work done by both Doctors. They also have a excellent staff. They explain very well to you what they will be doing and also anything extra that might happen while doing the work along with extra Expenses. The Dr's & staff are always happy and friendly & willing to help you out in any they can.Not once have I had a bad experience there & never any major pain from their work. Always ready to go back to work the next day or when their instructions say I can. I would Highly recommend both Dr's to anyone.
Dr. Staadecker's staff is top notch. Every part of my visit moved along smoothly and efficiently, while still being warm and friendly. Dr. Staadecker himself has great bedside manner and made me feel at ease about my upcoming dental implant by providing me with ample information about every step of the process as well as all of my options.
Dr. Staadecker and his staff were friendly and professional. They explained the treatment plan and answered all my questions and concerns. A very pleasant first meeting and impression.
When my dentist called the office to get an appt for me this office was so professional and I knew I would be taken care of when I arrived and after the procedure a very nice follow up call from the Dr. This procedure is expensive and for the money I know I will be happy with the results.
Dr. Dornan, Liz and everyone else on their team are the best of the best. Each and every one of them made me feel welcomed and treated me as if I were the MOST important person on their agenda that day. The surgery was performed quickly and seemingly effortlessly by Dr. Dornan. I was totally at ease knowing that I was in the hands of such a skilled and caring professional.
very competent dentists, great & on time visits, all personnel very anxious to assure patient care & comfort.
The post op was less problematic!
I am always 100% satisfied with my care and treatment.
very comfortable experience
Karen is outstanding!!! Seriously, I have never experienced such attention to detail in my mouth. Thank you for having her as part of your staff.
Top notch at their profession; staff equally so. Highly recommend.
Excellent care and knowledge from Karen to Dr. Staadecker.
Dr. Dornan came highly recommended and in all honestly the words of praise given did not do him justice. IThis was my first visit but everyone in the office immediately put me at ease and made me feel as though we'd known each other for years. Dr. Dornon's examination techniques were thorough, efficient, painless and accurate. His assessment of my condition and recommendations for treatment left no doubt in my mind that I was in good hands.
I had implant post installed along with bone graft, Dr Staadecker & Maggie are great . quick, painless and professional.
Staff is very friendly and professional. Dr Staadecker has a warm and welcoming demeanor and gave a thorough explanation.
I wouldn't go to anyone else! Thank you so much! I can't wait to see the outcome!
After 30years you are the best.!
Dr Staadecker is an excellent surgeon. My last visit required a tooth extraction and it was almost painless. The recovery was very quick.
Doctor Dornan has been my doctor for more than 30 years. I have had poor teeth since child hood, and I can say its Dr. Dornan and his staff that have helped me over the years, with their knowledge and experience, to keep my teeth in good shape all this time. I would have had to have false teeth (like my father at a young age) if it were not for the wonderful job Doctor Dornan has done with my implants and teeth care along the way. You can not find a finer more skilled doctor with a nicer staff and patient manner than Dr. Dornan. I would and do recommend Dr. Dornan to all my friends. Thanks to him for saving my teeth. Sincerely Mr. Jan Nichols
This is the most professional, pleasant, attentive periodontal office that I have ever experienced. Every person that I have encountered in this office performs their job to the highest standard. I know that my oral health is in excellent hands from the dental hygienist to the periodontist.
Extremely friendly starting at the front desk with Gay and knowledgeable excellent staff and workmanship. They are on time and definitely care about patients with personal follow up calls to make sure you are doing well. I would recommend Dr. Dornan and his excellent staff to anyone.
Outstanding staff! I'd recommend them to anyone. Thanks for taking good care of me during my gum surgery last week.
-
Mrs. Angela B
11/10/2013
Thank you! Wonderful customer/patient service from all staff!
Fist visit to Dr. Staadecker and I was pleased with the service and information I recieved. I expect that I will be going back to complete the work I was in consultaion for. Nice office & pleasant and helpful staff.
it was so much easier and pain free than i expected!!!
Lucille Woods fabulous as always. Vivian Boulos
Satisfied, pleasant care, not problems.
Everyone at this office is great! I had gum surgery that went very smoothly - they know what they are doing! Dr. Dornan calls patients in the evening after the surgery to check on them - not many doctors do that.
Dr. Staadecker is so very kind and made me feel very comfortable.
Dr. DORNAN and Liz always make me feel so relaxed in their care. They are attentive to my needs and the skill of their hands while working on me is great! Gay is wonderfully friendly at the front desk and always ready to help any way she can. I highly recommend Dr. DORNAN and his staff!
Wonderful experience. Very professional, caring and kind. Responsive to questions and detailed in instructions and explanation of procedure.
Lucy is amazing. Gay so friendly and helpful
Everyone made me feel so comfortable Top notch staff
I had gum grafts yesterday and I'm so glad that I finally took this important step to save my teeth! Everyone in Dr. Staadecker and Dr. Dornan's office is very kind, very helpful and very competent. Dr. Staadecker did the grafting and today I am pain-free and on my way to much healthier gums! Thanks Dr. Staadecker!
Good service and helpful info on care of teeth. Very professional.
Had tooth extraction and bone graft--first step of implant. I was a total nervous wreck prior to the procedure. Dr Staadecker and staff were extremely supportive and calming and reassured me.
You cannot find a more pleasant or more professional group tha that if Dr. Dornan and Doctor Staadecker. From pre-op to procedure to post op these folks are the best!
From being acknowledged by Gay the receptionist, to Liz welcoming me and guiding me to the room preparing me for q tooth extraction, to Dr. Dornan professionalism, experience and kind manner, I had complete confidence of being in the best of hands. Having experienced this
Very professional and caring dentist and staff.
Gay is the most diligent person on the planet! !!!! Gentle cleaning.
The (STAFF) along with Dr Staadecker & Dr Dornan are excellent. They are always very happy and do a great job. They take their time to explain to you what is going to happen and check on you after your work to see how you recovering and if they can help you with anything. They bend over back words to help you out.
It is always good with Barbara and it was a pleasure to see Dr. Staadecker.
This office is the best, from the moment you walk into the office until you leave the periodontist's chair. The receptionist is upbeat and engaging. The dental assistant is competent, knowledgeable and pleasant as is the office manager. You are so well informed before surgery that if there are any problems, it is because you didn't familiarize yourself with the information provided, or you didn't follow protocol. The office manager sits with you to review each pre/post-operative instruction sheet. You get the same packet of materials to take home and review. Dr. Staadecker is Fabulous! He is VERY GOOD at what he does. He did the work on my gums using the newest method available. The surgery was painless and fast. If you need periodontal work, this is the practice to use.
Both Dr. Dornan and his assistant Liz are great. I just had an implant and felt absolutely
Drr Dornan and his assistants made my experience as pleasant as possible, I highly recommend them. Extremely professional and nice
caring, professional, pain free. Staff is wonderful.
I never thought I'd say this about having a dental procedure, but my experience having oral surgery with Dr. Staadecker was very pleasant. He is patient and kind and takes time to explain the procedure and walk you through it. His assistant was amazing as well. They work completely in sync and never miss a beat! It's quite impressive! The entire office staff is helpful, caring and competent. I would highly recommend Dr. Staadecker to anyone needing a periodontist.
Everything I've had done has always been excellent.
Everyone in the office was wonderful and the level of care and professionalism outstanding.
Like always Dr. Dornan is the perfect combination of technical excellence and kind, sensitive, concerned manner. Thanks.
-
Dr. Spencer K
8/23/2013
Dr. Staadecker and his office staff took the time to meet with me when my endodontist sent me over to the office without an appointment. They listened to my concerns and took the time to get to know me and put me at ease and squeezed me into an already booked schedule the next day for surgery. They are compassionate, knowledgeable and professional.
The work I need does not involve simple procedures. I have come to expect excellence from the doctors and the staff in this office. You always excel.
Excellent doctor and staff.
Nice attentive friendly people who do good work.
The initial meeting with Dr. Staadecker went very well. He is friendly, informative, engaging, and comforting. I feel confident about my upcoming procedure after this meeting.
This is a very professionally managed office. The staff are all friendly, and helpful. Dr. Dornan is very attentive and thorough.
Everyone was very helpful. I was in such a Valium daze that I don't remember anything but Dr. Staadecker gently speaking to me about the numbing process. It all seemed so fast and gentle. Thank you Dr. Staadecker.
As always, Dr. Dornan and staff are friendly, courteous, and happy to answer all questions. Their #1 concern is three-fold: for you to know exactly what procedures will be performed, you have little or no fear or pain, They always score 100%!
Very courteous staff and competent doctors.
The office staff and Doctor are very friendly and made me feel comfortable right away.
I have had each implant performed by dr. Dornan and I am happy with the result.
Dr. Dornan and his staff are top rate. I have complete confidence in them.
From booking the appointment to seeing Dr. Staadecker everyone was so friendly, professional and made me feel very comfortable.
Dr. DORNAN and the staff are always so helpful and friendly. They take as much time as needed to answer all of my questions. Dr. Dornan's wisdom and experience brings me such peace of mind because I know I am in such great hands!
It is always a pleasure to visit your office. I had Lucille cleaning my teeth this morning as she does every 6 months. She is a very professional and well skilled in her field.
staff is extremely friendly and thorough!
My visit with Lucille was fabulous, as always. It is strange for me, indeed, when I look forward to having my teeth cleaned! I am a dental weenie.
Everyone at Dr. Staadecker's office was very cordial and friendly. Dr. Staadecker was very informative about the procedure before it happened and expert at its execution. I was amazed at how fast and fluid he worked. I will have to say that for a tooth extraction, it was quite a enjoyable experience because of the care and attention the office provided me.
Wonderful doctors and personnel. These people represent the ultimate in professionalism & talent while still maintaining a very relaxed atmosphere & down to earth attitudes.
Dr. Donald Dornan is a true professional and an excellent dentist. No hesitation by me in recommending him to anyone needing his specialized services.
I think that this office is amazing!!! Dr. Dornan has been one of my dentists for over 20 years. He is professional and never hurts me,
First of all, Karen is simply the best!
As of today, I have had two procedures with Dr Dornan. The first one had wonderful results and I expect the second one will be the same. I have always had very personal and pleasant service by the office staff.
I have no problem recommending this office.
Excellent Experience. There is nobody better in the area. Plus, Dr Dornan called me, himself, to see how I was doing and left me his cell phone #. That type of service is very rare these days!
Like that appointments are always on time and the friendliness of the staff is a big plus.
Great staff and doctor. A discount off my billing would be appreciated since it will be paid entirely out of pocket.
Everyone was so friendly and thorough. I had an awesome experience during my appointment with Dr. Staadecker.
-
MaryAntoinette B
5/20/2013
Dr Staadecker performed a new periodontal laser therapy on my gum area of concern that required attention. It was a fast and relatively painless treatment. Dr Staadecker is a pioneer in performing this treatment.
Couldn't be better!! I had the post implanted. No pain, no swelling. Dr. Dornan is amazing.
The staff are friendly and very efficient. Pre and post procedural information was very helpful and easily understood. MD and staff provided opportunity to ask pertinent questions.
All my questions (and there were a ton) were patiently and clearly answered. The proceedure went off without a hitch and with very little post proceedure pain. The worst part was the anticipation! Job very well done!
Dr. Dornan is a true professional who is dedicated to his work. He took extra care to ensure that I was comfortable with the procedures. The office personnel and dental staff are efficient and courteous.
Extremely pleasant and efficient office setting. I was taken back to an examining room within minutes of arrival. The staff were cheerful, knowledgeable and courteous. Dr. Staadecker has outstanding training and skill. I couldn't have had a better experience.
I have been coming to this office for years and am always satisfied with both the expertise and the friendliness of the group
The purpose of my visit was to ask Dr Staadecker a number of questions regarding my upcoming periodontal surgery, including meds, preparation for the event and recovery.
Very appreciative of the entire experience - from front office staff to Doctor - excellent in every way.
Every one involved was nice, polite, professional and friendly. I have every confidence in Dr. Dornan and his staff. If there is any down side, it's the astronomical costs involved.
Excellent and efficient procedures for a complex oral surgery. Kept me informed of the stages in advance and when finished.
Genuinely friendly, medically competent and professionally efficient.
Thank you for your kind, comforting and expert care...making my oral surgery the best possible experience.
Outstanding. Great folks, very professional and personable as well!
I thought there would be a hot fudge sundae after i had my teeth cleaned.....but no such luck.....maybe next time.
Dr. Staadecker was GREAT! He did a wonderful job in a very efficient manner and the best part was that I had NO pain after having my tooth extracted!
Thank you for fitting me into your schedule on such short notice. Thank you also for your assistance with insurance and all the valuable information that was provided. Dr Staadecker was wonderful and gave a very thorough explanation of the diagnosis and the treatment. Everyone in the office was very friendly and professional.
Excellent care and concern by Dr. Dornan and his staff.
Their skill & quality of work is beyond comparison; very professional, but also very down to earth & make you feel special. I have the highest regard for Dr. Dornan, my hygienist Karen & Gay in the office. They're genuinely concerned about you. Karen is superb & & is meticulous. She continually educates me & helps me. Dr. Dornan always comes in too & you know you're getting the highest quality of service & skills. It's great to know you're getting the best in the business & they just happen to be really good, genuinely nice people too.
I appreciate getting to visit Dr. Staadecker immediately after Dr. Curry called him. I found the office staff to be very friendly and professional. Dr. Staadecker took the time to explain to me that my problem was a side effect of my bp medicine. He even showed me photos from a book. His approach really relieved my anxiety as my problem was a new one for me. I am very happy with the care I received.
On time, informative, knowledgeable and friendly staff, what's not to like. Overall very good appointment.
Dr. Dornan is an exceptional periodontist. His work is outstanding. I have had numerous surgeries performed by him during the years and trust him completely. Very fortunate to have had such an outstanding professional to work on my mouth!
The office staff was very warm, friendly and organized. Dr Staadecker was very informative and allowed plently of time for questions about the procedure.
The redecorating looked great - very fresh and pleasing.
Both dentists are experts in their field. Had gum work done recently and the work was "first class". Highly recommend both dentists
Everyone was very friendly.
Message Sent. Thank you for contacting us. We will be in touch with you shortly.
Send A New Message
Business Hours
Mon - Fri:

9:00am

-

5:00pm

Weekends:

By appointment
Contact
Dr. Coury Staadecker
1441 Avocado Avenue
Ste 405
Insurances
United Health Care
Blue Cross Blue Shield
Delta
Aetna
Guardian
Cigna
Qualifications
Board Certified
Diplomat Of The American Board Of Periodontology
Accredited Fellow Of The American Society Of Dental Anesthesiology
Orange County Dental Society
California Dental Association
American Dental Association (ADA)
Newport Harbor Academy Of Dentistry
Academy Of Osseointegration